Postman power users may be frequently using Postman Collections, but often need to convert their collection to OpenAPI. As APIfriends puts it:
The two API definition formats overlap, but Postman is better for more runtime needs, where OpenAPI tends to have some advantages for working with an API at other stops along the API lifecycle. OpenAPI has an advantage over Postman Collections mostly because of the tooling that has emerged to work with the specification. Postman does a superb job serving a handful of stops, but OpenAPI has a wider availability for the tooling that has been developed.
APITransform offers a free online service that allows developers to convert their Postman Collection to OpenAPI spec.
How to Convert your Postman Collection to OpenAPI (using APITransform)
1. Go to APITransform.com & click "Upload Postman Collection"
Navigate to https://apitransform.com and click on the "Upload Postman Collection" button to get started.
2. Fill out some basic information
Before you can convert your Postman Collection, you'll need to fill out a few details including:
First & last name
Your work email
Your company
and also confirm the Captcha to prevent abuse.
3. Upload your Postman Collection
Now click "Choose File" and upload your Postman Collection from your local machine.
4. Click "Convert to OpenAPI"
Once you've uploaded your file, simply click "Convert to OpenAPI" and you'll be given a download link that will be available for 5 minutes.
… and voila! You're done.
What's Next?
What can you do now with your newly converted OpenAPI API?
Add your API to RapidAPI & Monetize Your API.
RapidAPI is the world's largest API marketplace with millions of developers & over 20,000 APIs available for consumption by developers.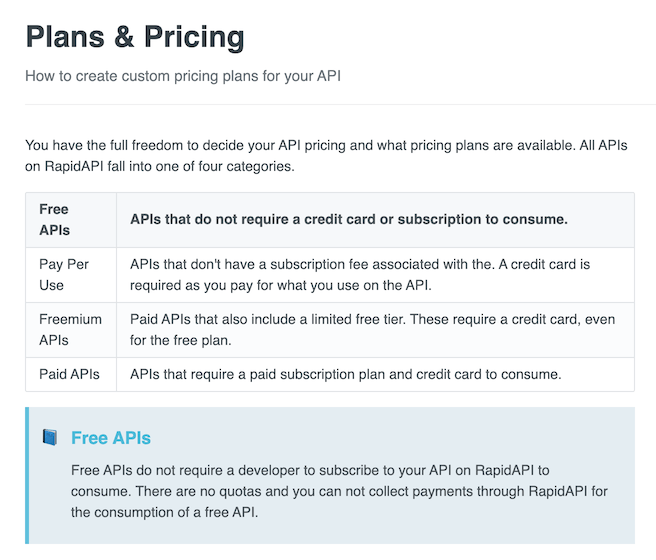 List your API on RapidAPI and begin monetizing your API.
Need to test your API? Try RapidAPI for Teams. RapidAPI for Teams is free up to 5 seats (no credit card required), and allows developers to share, collaborate, and test APIs.